My Favorite Fashion Season
My favorite fashion season, which may come as a surprise for some, is Autumn. It is that transition from summer to winter, where the leaves are crisps and beautiful and the winter coats can start to come back out. You can still have the sun with all the comforts of the cold. That is why to me it is perfect.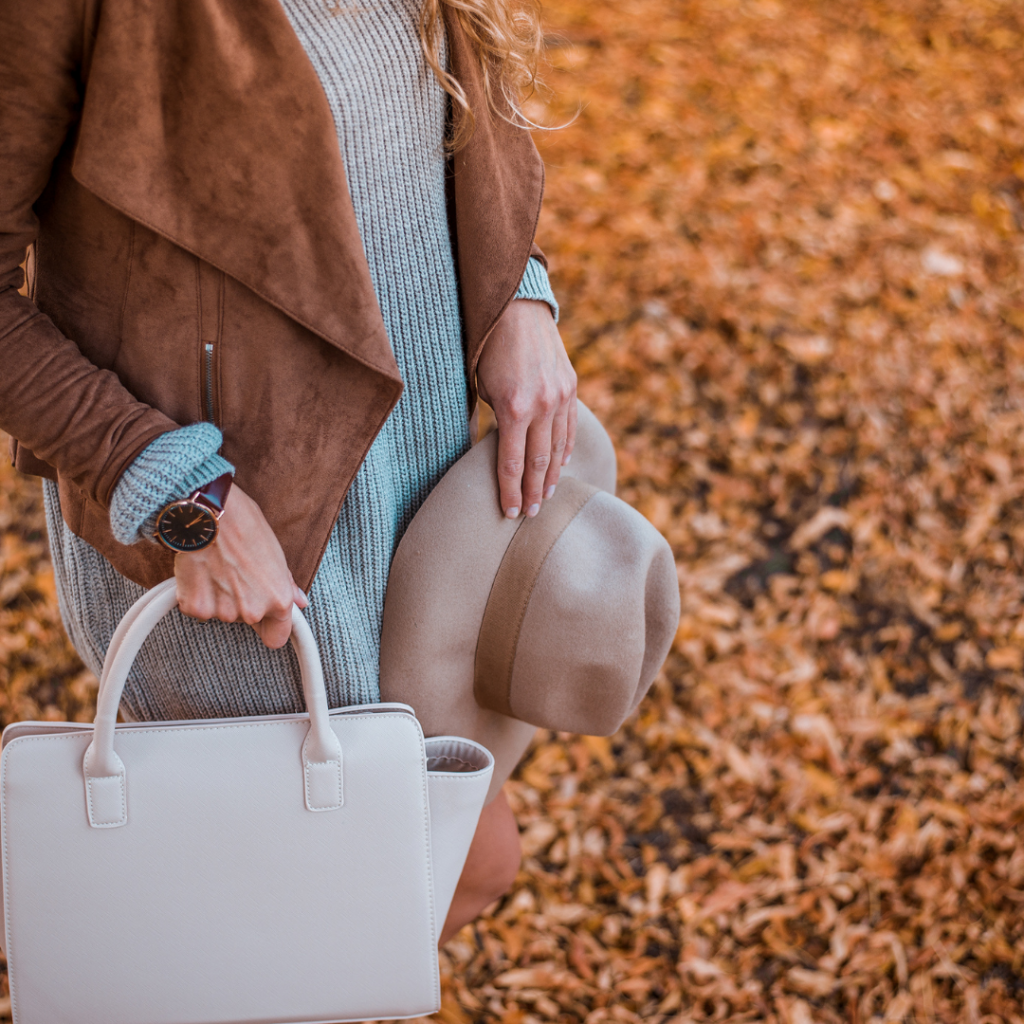 The colors of autumn are orange, yellow, brown with accent colors of purples, greens, and blues. You wearing a polo neck jumper with a light jacket, distressed jeans, trainers, and your most fabulous bag.
I tend to try different things out in this season, it really depends on the weather patterns. Sometimes you get warm autumn and others it is super cold. In warm autumn I tend to wear a patterned polo top, a pair of jeans, and a jacket. In cold autumn, I would wear a thicker jumper, jacket, jeans and possibly some boots. But I would always make sure to vary it up so my look is not always the same.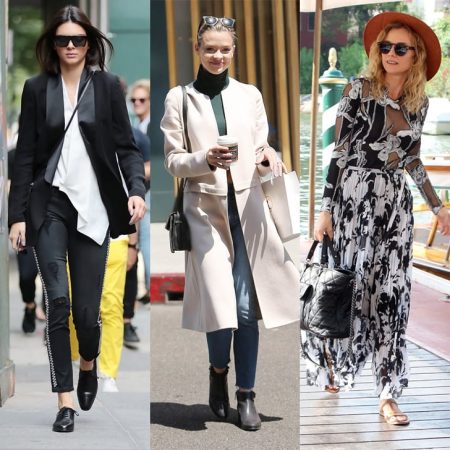 This picture perfectly sums up the warm/cold winter aesthetics, as it aligns the different weather patterns. 
Look 1: Professional attire
This look shows a pantsuit kind of style but with messy undertones. It is still light and breezy as well as being sleek and ready for that next meeting. A small over-the-shoulder bag shows eaze and they are undergoing a busy day.  
Look 2: The cold stroll 
This look identifies with cold autumn, we can see the green polo neck jumper, long length coat, ankle grazer jeans, and small boots. This is a look that still allows for a breeze but is prepared for any harsh weather that may occur. 
look 3: The summer strut
Warm autumn, long length dress, sandals, a large handbag, that can be bought from somewhere like gorjus london and not forgetting about a gorgeous hat that can finish the look off. It still has the autumnal colors but is more breezy and ready for a hotter day. 
All looks serve a different purpose and style, but they are all in keeping with a gorgeous autumn look. 
So there we have it my favorite fashion season. What's your favorite season and why? I would love to know. Of course, I love so many things about all the seasons just autumn is the month that gives me butterflies in my stomach when I think about the number of style choices I can make! I am so excited every time it comes around!