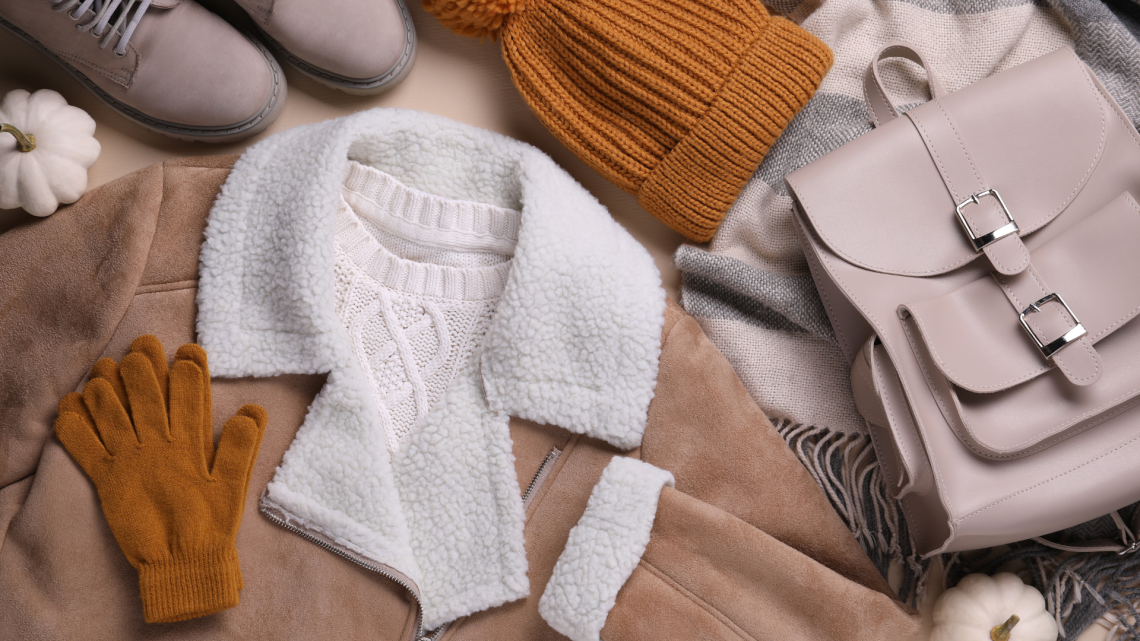 How To Dress For Fall Fashion
Today is the day when you have to pull out all the stops and get creative with your style. With the change in seasons comes a change in trends, and fashion really does go up and down based on what's currently popular. However, before you just run out and buy anything new this season, take a look at these Fall Fashion Tips that should help you get ready for whatever your next move will be.
Fall Fashion Trends
Looking for fall fashion trends? Here are some tips to help you get started:
Start by dressing in layers. This will help you adjust your temperature as the day changes, and it will also help you look stylish and comfortable at the same time. 
When it comes to footwear, choose flats or boots instead of high heels or pumps. Both styles are versatile and can be dressed up or down. And when it comes to accessories, consider a scarf, beanie, or gloves.
Clothing Tips
Fall is a transitional season and there can be drastic changes in temperature throughout the day and even during the night. Make sure to layer your clothing so that you're always comfortable. For example, wear a cardigan over a shirt and sweater during the daytime, and switch to a turtleneck sweater when it's colder outside.
Start by analyzing your body type. Are you petite or curvy? Do you have a smaller bust or larger hips? Knowing your body type will help you determine what type of clothing is best suited for you. There are many types of clothing that are perfect such as sweaters, cardigans, skirts, and pants.
Avoid too much color. Instead, go for neutrals such as black, gray, brown, and navy. This will help you mix and match different pieces of clothing without feeling overwhelmed.
Make sure to accessorize your outfits appropriately. Many times simple accessories like hats, scarves, boots, or sunglasses can make a big difference in how you look.
Overall Outfits
Fall is a great time to start dressing for fall weather. The temperatures are starting to drop, the leaves are changing color, and the mood is more autumnal. Here are some outfit ideas to get you started:
Layer a cardigan over an empire waist dress for a cozy look.

Wear a faux fur jacket over your favorite dress for added warmth.

Throw on a statement necklace and some ankle boots for a glamorous finish.

Pack a suede bag and pair it with booties for an easy go-to look when you don't have much time to get ready.
Styling Your Best Looks
Think about what type of look you'd like to achieve. Do you want a classic look, something edgy or quirky, or something in between? Once you have a general idea of what you're looking for, it's time to start thinking about your accessories. Do you want to go with neutrals such as black, brown, and gray? Or do you want to add in some brighter colors such as oranges, yellows, and reds?
Once you've chosen your outfit and accessories, it's time to start styling your look. One way to do this is to add layers. For example, if you're wearing a blazer and pants, layer a shirt underneath. This will give your outfit more depth and make it more versatile. Another way to style your look is by pairing different pieces together. For example, if you're wearing a skirt and top, put on a jacket for an extra layer of warmth. And last but not least, always make sure your hair is styled
There's no question that dressing for fall fashion requires a bit more thought than simply slipping into your favorite fleece jacket and jeans. With temperatures dropping, it's important to find pieces that will keep you warm but still look chic.
Here are some tips for styling your best looks this fall:
Work a sweater or jacket into your look. Not only will they keep you warm, but adding a layer of clothing will also help to elongate your figure and draw attention to your curves.
Opt for dark colors that will add depth and warmth to your ensemble. neutrals like black, navy, and grey can be versatile and work with any outfit.
Be sure to accessorize with the right pieces. A great pair of boots, a statement necklace, and some cute fall gloves can take your look from drab to fab in seconds!
So there you have it – styling tips for dressing your best this fall! Keep these ideas in mind as the temperatures start to drop, and you'll be sure to pull off any Fall look you choose!