Is ASOS Considered Fast Fashion?
If I ask you about the most famous online fashion marketplace, ASOS is one name that's undoubtedly going to pop up inside your head.
ASOS offers thousands of styles for men and women at unbelievably low prices. While that was a blessing for many fashion lovers, it also raised the eyebrows of many. Many questions were raised regarding its ethics, supply chain, and sustainability.
Fast fashion has been fueled by the rise in social media, with millions of social media users looking for the perfect outfit for each and every post. The problem is, to be seen as a fashion influencer on social media, you need to be wearing a new outfit for every photo. This, for obvious reasons, is unsustainable. A more sustainable way to become an influencer is to buy IG followers, but many still look to social media for upcoming fashion trends, so social media will always have its place in encouraging fast fashion.
Let's have a quick look at their history and fact check and find out – is ASOS considered fast fashion or sustainable fashion?
Rise of ASOS: How Did ASOS Become One Of The Largest Retailer Brands?
ASOS was founded in London as a TV product replacement company by Nick Roberson in June 2000, under the name 'As Seen On Screen.' The company later shifted to online as a fashion brand and started selling designer outfits as seen on popular celebs at affordable prices.
Just like any other start-ups, British company ASOS had its fair share of misfortune in the beginning.
However, after the rise of social media platforms like Facebook, it boosted its profits between 2007 and 2011. During the pandemic of 2020, where people suddenly found themselves having to use their optimum internet, or whoever they get their internet through, more than ever before in their everyday lives, the company boasted 24 million active customers and became a big name in the fashion industry.
Today ASOS is one of the most popular fast fashion companies and the largest retailer brand that boasts 850 brands, including Abercrombie and Fitch, Calvin Klein, and many more.
Leap to Sustainability: How ASOS Is Becoming More Ethical and Sustainable?
As the years go by, consumers are becoming increasingly concerned about the production practices, environmental and labor policies of the garment factories, fashion brands, and industries.
ASOS has made several public commitments stating how they are evolving for ethical production and sustainability to satisfy its conscious consumers.
Let's have a look at what steps ASOS has taken and is planning to take for a sustainable future.
ASOS Environmental Policies
The company prioritized more efficient methods of production to improve energy efficiency. It reduced packaging emissions and increased the use of renewable energy to meet its environmental goals.
Moreover, now with the compulsory implementation of environmental risk assessment and regulatory issues, most businesses may have looked into environmental consulting firms that can help to achieve such goals. ASOS being one of them, is trying to do its best to acquire business sustainability.
As a result, 30% reduced carbon emissions were reported by the end of 2019. ASOS's leap toward sustainability will continue as its plans are centered around Net Zero emission.
By 2030, ASOS will reduce Scope 1 and 2 supply chain emissions per order by 87%.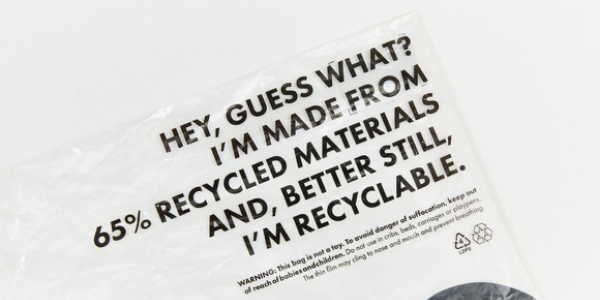 Improved Transportation
In 2013, ASOS began to report their scope 1 and 2 carbon gas emissions. Later, the carbon footprint map revealed that more than 90% of emissions are caused by transportation and product delivery.
The company took immediate actions to find improved methods of delivery. To reduce delivery distance, it built some local fulfillment centers. ASOS also used electric vehicles for environment-friendly transportation of their goods.
Collaborations with Sustainable Brands and Ethical Brands
ASOS has started appreciating eco-friendly sustainable brands. In their Eco-edit collection, they kept only valid and certified eco-friendly brands.
The clothes in this section are made from 50% sustainable fiber. Plus, it also contains recycled cotton-made products. ASOS online platform has integrated filters to choose recycled products and a sustainable fashion brand easily.
At present, ASOS is collaborating with brands having ethical supply chains and good environmental policies. It has engaged with investors, employees, suppliers, and global brand partners pledged to prevent human rights violations and preserve fashion sustainability.
ASOS Sustainable Fashion Collections
In 2013, ASOS joined the Sustainable Clothing Action Plan and transitioned to sustainable materials. Around 30% of the materials of ASOS brand products are sustainable by now. The majority of the cotton used in their clothes is either organic or recycled, and their mailing bags are thinner.
ASOS has taken the Sustainable Sourcing Challenge and has been committed to producing cotton from 100% sustainable sources. In 2020, they launched the first circular design collection and exhibited the key circular design principles in their clothing line.
The circular design ensures the longevity of clothes which eventually leads to less waste production. It also helps to reduce pollution and the emission of hazardous chemicals.
The ASOS Animal Welfare Policy of 2020 confirms that cosmetics examined on animals have no place in the ASOS marketplace.
ASOS Ethical Labor Policies and Supply Chain
In 2011, ASOS received the worst Ethical Consumer rating. Since then, everyone has been asking, is it ethical to shop at ASOS? The answer is Yes, as the fashion brand has been working on transparency for a decade now. They have published all their policies, social strategies, supplier assessments, and environmental motives. That could also mean that they monitor supply chain data to avoid costly errors and delays in shipment.
ASOS has set its policy to progress on the living wage, gender equality, and workers' rights. To ensure the guidelines of the Ethical Trade Initiative are being followed, the company is monitored regularly. The company treats its workers fairly by ensuring living wages and offers them support and education.
ASOS has cleared their questionable labor policies and partnered with Anti-slavery International to make sure all their workers are treated fairly. Plus, their ethical audit method ensures child labor remediation.

Verdict: Does ASOS Count As A Fast Fashion Brand?
Yes, ASOS is still a fast-fashion brand. Although ASOS is trying hard to be a sustainable brand, some inconveniences just cannot be overlooked. Here's our reason to put ASOS under the fast fashion category.
Promotes Disposable Fashion
The brand produces thousands of new styles and designs every year. More and more fashion brands are added every day to their online site. The whole business of the brand depends on frequent changes in designs. This way, retailer giant ASOS plays a huge role in the fast fashion industry.
Inconvenient Labor Policies
Ignoring their questionable labor policies, ASOS denied paying their garment factories using Covid-19 as an excuse. The company intended to deprive hundreds of workers despite being legally contracted to pay the garments.
Poor Sustainability Ratings
The brand has received a sustainability rating of 2 out of 5 from the famous fashion website Good On You. Only 34% of their products have sustainable origins.
Low-Quality Products
Despite their animal welfare promises, leather clothes are still available on their site. Moreover, unsustainable cotton and viscose materials are also sold on the site.
So is ASOS considered fast fashion? The answer is yes,. However, it is slowly transitioning towards sustainability. When we shop online, we don't put much thought into it and eventually help a fast fashion brand grow further. But from today, we should carefully consider it so that together we can make a better world.