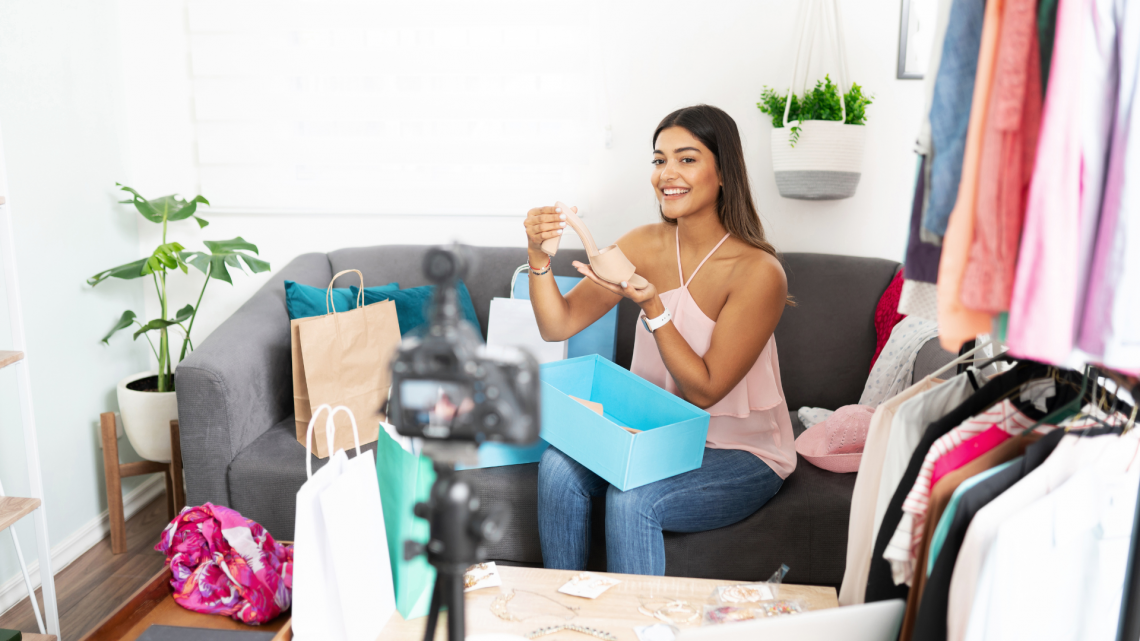 Fashion Tips for Teenagers
The teenage years can be difficult. The first thing that teenagers are concerned about is making money, and the second is finding the right clothes, especially if your teenager is still figuring out what works for him or her. Teens are constantly changing and growing, and their bodies may not be fully developed. Teens are self-conscious, so buying new dresses to impress is more important than ever. And in order to do so, they want to make money and are frequently found searching for answers to questions such as How to Make Money as a Teenager. Well! Let us solve at least one problem here: some great fashion tips for teens to help them look their best.
Fashion Tips for Teenagers
Teenagers are always being ridiculed for their fashion choices. Sometimes it seems to be just for the sake of being cruel, whereas other times, it's simply due to a lack of knowledge. When you dress like a teen, it's a fine line between cute and tacky, so it's important to find your own unique fashion style. With a little exploration, however, you can do this quite effectively. If you are interested, just add it to your New Years resolutions for teens, for the upcoming year and explore all the possible styles.
Confidence is key
The teenage years are a critical time for girls in terms of building self-esteem, self-confidence, and identity. While there is nothing wrong with being fashionable, teenagers should be cautious in the way they dress. Today fashion is all about cut, color, and style. Teenagers tend to follow what their peers are doing rather than feeling comfortable and confident in their own skin. In today's society, it is all about the superficial and what is in fashion at the moment.
Balance your figure
Teenagers face many challenges in life. Pressures from parents, teachers, peers, and society, in general, can weigh heavy on even the most self-assured teens. Thankfully, fashion can help. From fashion choices to hairstyles, teens have many options to make the outfits they love more flattering and appropriate for their age. Choose the best design that suits your body type. Do not wear too tight clothes. Wear clothes that fit your body. Avoid clothes that highlight your flaws. Try to use the best colors and hues. Choose clothes that highlight your figure. Try to match the color of your hair and eyes with the dress. As a teenager, it's understandable that you might not have enough money to spend on salon hair color. Hence, instead of going to a salon, you can learn to color your hair at home and achieve that sophisticated look. However, because most hair dyes contain a lot of chemicals that can be hazardous to your hands, you may want to invest in latex hand gloves, which you can buy from online sellers like Unigloves, to protect yourself from developing any allergy.
Focus on fit, not size
Teenage years can be exciting and confusing. Emotions and hormones are in high gear, and girls are often trying to deal with changes in their bodies. The good thing is that teen fashion changes just as frequently, and girls are often more willing to change their style than their bodies. Most teens don't really care what their bodies look like anymore-they mostly just want to be comfortable.
Keep styles simple for maximum versatility.
The teen years are exciting, but they are also daunting. It can be difficult to know what to wear with so much going on. Some teens want to show off their personal style, while others choose to blend in. Regardless, there are simple ways to make fashion selections that work for growing teens. When shopping for clothes, always choose clothes that are comfortable. Comfort is essential.
Wear color
Teenagers are growing up too fast! That's why it's so important for them to wear clothes that will make them look fashionable while staying age appropriate. Despite the fact that many teenagers have fashion sense, it's often best to leave their style choices to their older siblings since teens have a reputation for being picky and hard to please when it comes to clothing. With a plethora of fashion options, it's easy to fall into a rut and dress the same day after day. But there's no reason to settle for the same old clothes when there are so many cool, colorful options, including bright florals, fun stripes, and deep jewel tones. Play around with colors, try pairing separates, and don't be afraid to mix and match patterns.
Teenagers and fashion are two terms that are usually found in the same sentence. Fashion isn't just about style, although that's a huge part of it. Fashion is also about trends, and often, fashion comes with peer pressure. Confusion over fashion can actually create stress within teens, and that stress can lead to substance abuse.
But by following the tips listed above, you are bound to be the most stylish teen among your friends.