ASOS is a British online fashion and beauty store. The company was founded in 2000 by Nick Robertson, Andrew Regan, Quentin Griffiths, and Deborah Thorpe.
Today, ASOS sells over 850 brands as well as its own range of clothing, accessories, and cosmetics. In the financial year ending August 31, 2021, ASOS reported an operating profit of 151.1 million British pounds.
With that said let's tackle the question, is ASOS a good brand?
What are the strengths of the ASOS brand?
At first glance, it may seem that ASOS is a good brand. After all, the company has been very successful since its founding nearly 20 years ago. It has recorded consistent profits year after year and even managed to thrive during the coronavirus lockdowns.
Resilient online presence
With everyone forced to stay at home, more people turned to internet shopping than ever before. ASOS was one of the main beneficiaries of this surge in online shopping. In 2020, full-year sales rose by around 20% to 3.26 billion.
Furthermore, linked to this ASOS has a consistently strong presence online, and its eCommerce model seems to work exceptionally well. The brand frequently works with influencers and has a large social media following on platforms such as Facebook, Twitter, and Instagram. It's well-known how many brands make use of various SEO and SEM techniques to increase their search engine rankings. Similarly, ASOS may have also used the services of a digital marketing agency (such as this website – https://www.freniklabs.com/) to boost its website traffic.
Product range
In addition, it offers an extensive selection of fashion and beauty products for men and women, all of which come in great packaging, perhaps done with the help of professional packaging suppliers that can be found on Impacked (Note: Impacked Packaging is a venture backed packaging marketplace).
The best part, however, is that all their products are from both established brands and their own range of items. Customers can buy products in a wide range of colors and sizes. Whether you're shopping for trendy clothing, accessories, or beauty products, ASOS has everything you need to keep your wardrobe on-trend and your look updated.

Similarly, the good quality of clothing sold by ASOS has a strong reputation. For instance, its jeans are particularly popular due to their ability to fit any body type. It is widely believed that ASOS understands that its customers are looking for the latest fashion trends and styles at affordable prices.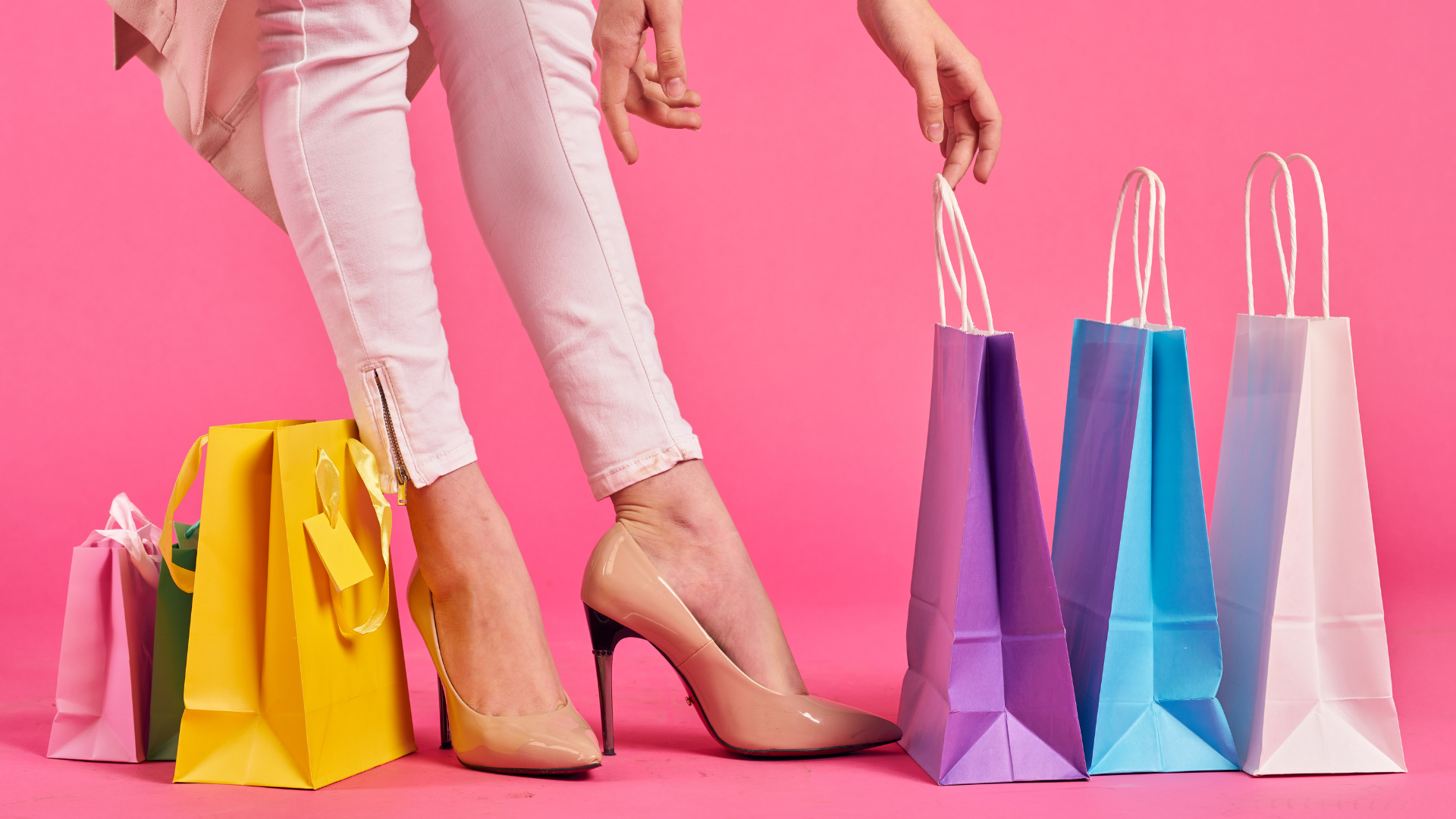 ASOS Marketplace
ASOS Marketplace is a little sister to the ASOS brand. The website is home to over 900 small businesses including independent brands and vintage boutiques.
Shopping via ASOS Marketplace is a fantastic way to stock up on original 90s grunge pieces, vintage sportswear, as well as fresh streetwear. Independent brands such as Joe Bananna, Sugar + Style, and Gone Retro are just three of the fantastic sellers you can find on the site.
Loyal customer base
Any brand that wants to be successful must persevere through all of the ups and downs that comes with starting a business. To build an image, they have to meet their customers' expectations. When they are unable to satisfy their customers, they have to learn from their mistakes, register customer's complaints, and use them as an opportunity to build trust (for more information on how to use a complaint as an opportunity, visit https://www.hansenbeck.com/). And this is how loyalty is earned. The same is true for ASOS. It is a brand that understands the value of customer loyalty. They keep their customers returning for more by frequently offering discounts and deals, which encourages customers to shop there.
Their customer service is also rated as excellent on Trustpilot, so if shoppers do have any issues, they can be confident in getting their problems fixed quickly and efficiently. This demonstrates that the majority of customers have had positive experiences with ASOS. Any negative reviews are also dealt with via dedicated social media accounts.
Strong supply chain
From a supply chain and logistics management perspective, ASOS has incredibly strong foundations. The brand has a Supplier Ethical Code in place to guarantee worker protections, support for freedom of association, and proper payment of wages.
Easy returns
ASOS has a 28 day returns policy. You can return your order within 28 days of receiving it, as long as you have the original packaging and the items are in the same condition as when they were dispatched. This gives you plenty of time to decide if you want to keep an item or not, and makes it easy to try out different looks and sizes.
You can post out your return using the original packaging or arrange a collection to suit you. To start your return, just go to the ASOS website, log in and track down your order number. From here, you can organize your return.
Your refund should be processed within 14 days of ASOS receiving the item. It is important to note however that ASOS does not offer exchanges. Instead you will need to place a new order in the correct colour or size that you want.
Does ASOS have any drawbacks?
So, just how good is ASOS? Despite these factors, there are some potential issues with ASOS that should be considered. For example, its prices can sometimes be fairly high compared to other high street fashion retailers like Primark.
Shipping costs
Additionally, it does not offer free shipping for all orders. Rather than offering this as a common practice across all products, in the UK ASOS standard delivery costs 4.00. To get free delivery customers need to spend over 35.00.
This can be inconvenient if you only want to buy a few smaller or cheaper items. For instance, it can be difficult to justify spending 4.00 on shipping for a less expensive purchase like a pair of socks if you cannot reach the free delivery threshold.
Controversies
The company has also been embroiled in a number of controversies in recent years. This could have been avoided had they made use of an online reputation management agency. Most notably, ASOS was criticized in the year 2013 when they were forced to recall belts that failed safety testing because they were contaminated with radioactive cobalt-60.
In a BuzzFeed report from 2016 conditions in some of the ASOS warehouses were also criticized. These claims were fiercely refuted by ASOS who claimed that some of the claims in the report were 'misleading' and 'inaccurate'.
Fast fashion
The fast fashion model that ASOS operates has also come under fire since its conception. Fast fashion is a term used to describe the trend of producing and selling inexpensive clothing at a high rate. Fast fashion is often blamed for a wide range of negative impacts on the clothing industry.
Critics of the brand say that this model contributes to unethical labor practices, excessive consumption, and environmental degradation. Despite these issues, fast fashion continues to gain in popularity as companies strive to keep up with ever-changing fashion trends.
Who are the biggest competitors for ASOS?
ASOS faces competition from the following brands:
– Forever 21
– H&M
– Zara
– Uniqlo
– The Hut Group
– House of Fraser
Is ASOS a good place to work?
ASOS is a great place to work for those interested in pursuing a career in fashion, e-commerce and business. There are a wide range of career options available at ASOS, and the company offers ample training and development opportunities.
ASOS is also known for offering a fun and supportive work environment. Most importantly, ASOS offers a 40 percent discount to all staff. This is a huge perk that not all online retailers offer.
What does the future hold for ASOS?
ASOS is a company that has experienced tremendous growth in recent years. It is poised to continue this growth in the future, as it offers a unique combination of high-quality products, excellent customer service, and a convenient online shopping experience.
ASOS has already solidified its place as the go-to destination for fashion-conscious shoppers. In the future, it will continue to grow its customer base and expand its product offerings. It will continue to add more brands to its online store.
Is ASOS trustworthy?
Overall, ASOS is still a great choice for anyone looking for affordable, on-trend fashion items. Its pros far outweigh any potential cons, making it an excellent online. However, when you look closer, there are some downsides to the brand.
Ultimately, by reading ASOS reviews and speaking to existing ASOS customers, you can discover whether making a purchase from their online store could be right for you. Do you shop at ASOS? Get in touch and let us know your thoughts about the brand.