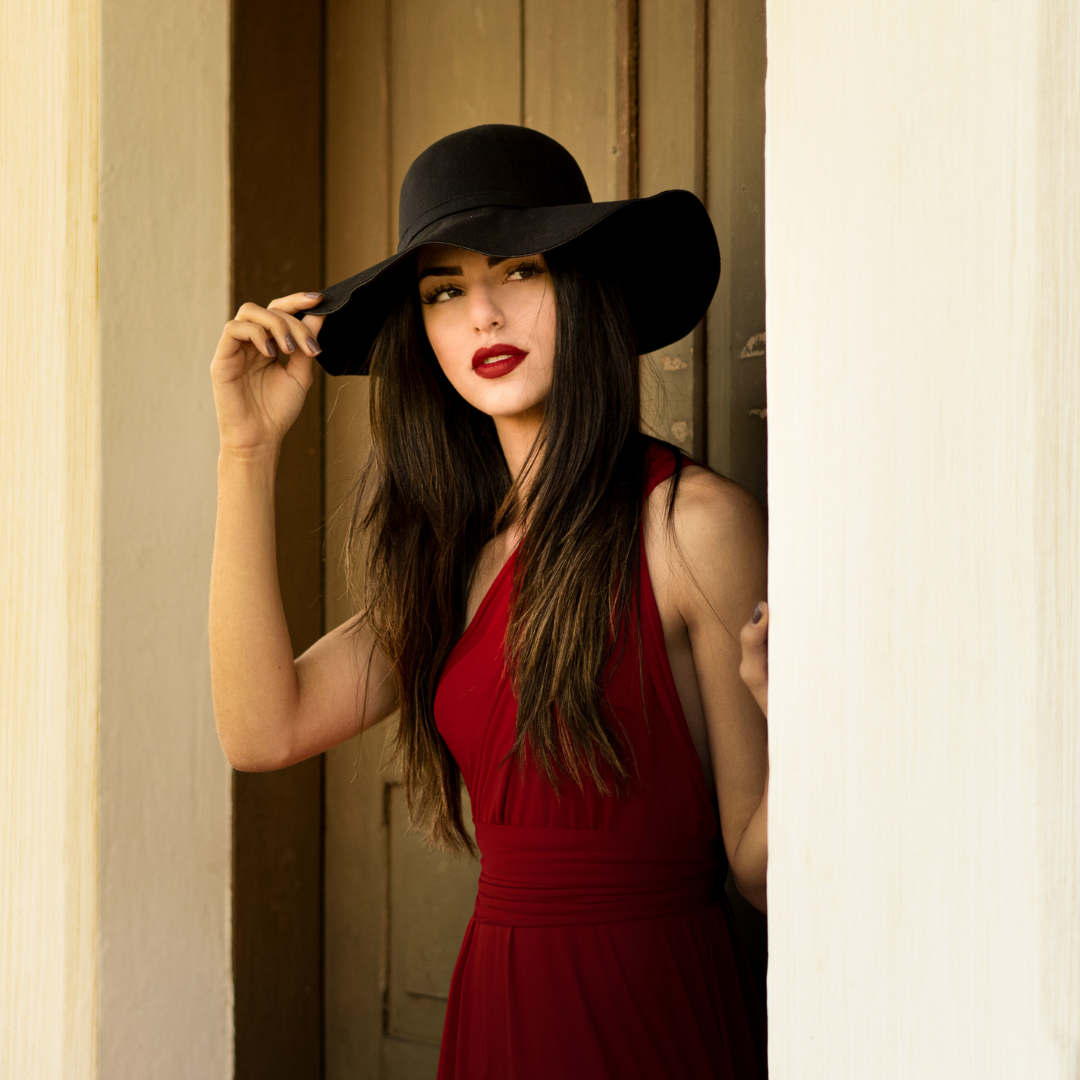 A red dress is one of the essential items every girl should have in their wardrobe. One of the things I love about purchasing little red-colored dresses is that they can be worn on any occasion. If you are trying to wear your red dress, this post is for you.
Some could contend that a red dress is among the most timeless pieces you can own, and they'd be right. Even your grandmother, who resides in her senior community (if you're looking for an assisted living facility where she can live comfortably, check out this 55+ community), would probably concur with that. You may also utilize their styling advice to re-create the vintage red dress look that was fashionable during her days.
Well! Here I will be sharing with you some of my tips and tricks on how you should style a red dress. Keep in mind that red is divided into different shades. So, make sure that you will choose a red-toned dress that complements your skin color. Aside from that, you should also consider the cut of your clothing that you can wear confidently. Also, do not forget to add some accessories and wear a little bit of makeup to look more presentable with your red dress.
How to Pick the Red Shade for Your Skin Tone?
There are several ways to identify the right shade of red to compliment your skin. Knowing your skin tone is the most common way of identifying the right shade of red to complement your overall look.
As I mentioned earlier, red comes in different shades. So, the first thing you should do to pick the right red shade is to know your skin tone. Before buying a red dress, you should identify if you have neutral, cool, or warm skin tone. Looking at your veins' color is the simplest and easiest method to know your skin tone. If you have green veins, it shows that you have a warm skin tone. On the other hand, if you have purple or bluish veins, you are more likely to have a cool skin tone. Lastly, if you have veins without strong color, it means that you have a neutral skin tone.
Find the Right Cut and Style
Another effective tip I want to share with you is to find the dress cut and style for your body shape and height. Generally, most dresses are available above the knee or knee-length. You should consider your body size, especially when picking the cut of your dress. I recommend you to have a longer cut dress if you are tall. Longer dresses look good, especially on an apple body shape. On the other hand, if you are slim and petite, be sure not to buy calf-length dresses as they won't look good on you. If you have a petite body, I recommend you purchase a v-neck dress.
Pick the Right Footwear
The type of footwear you will pair with your red dress is also essential. Keep in mind that a red dress is a flexible outfit. This means that a wide range of footwear will complement it. You should pick a pair of shoes that will match the color red. I recommend that you pick white or black shoes.
If you are fond of wearing high heels, stilettos, or wedges, they look good with a red dress. I recommend you to wear them if you attend formal occasions, such as a fun night out or cocktail party. On the other hand, if you want to achieve a more casual look, you can design your own custom slides or pair your red dress with flip-flops, sandals, or flats. It also looks good as your office attire.
Pair it with White Accessories
Red looks more presentable when paired with white accessories. I love this color combination as it can blend well in both formal and casual occasions. If you usually attend parties during warmer months, be sure to buy white accessories, especially if you pair them with red-colored dresses.
You can wear your red dress and top it with a white-colored cardigan or blazer for office attire. You can also add white jewelry. If you are wearing a V-neck dress, I recommend you wear a long, pearly necklace. Lastly, if you are more on outdoor parties, you may pair a red dress with a white hat or scarf.
Wear Simple Makeup
Lastly, do not put too much color on your face. Keep in mind that red means bold. So, if you want to wear a red dress, be sure to reduce the amount of color on your face. I recommend you use natural shades of eyeshadow (get redirected here to view some neutral eyeshadow palettes). Also, use only one or two layers of mascara to highlight your lashes. Lastly, do not wear several layers of bronzer, concealer, and foundation. A few spritzes of a wonderful perfume are all that's left. And this perfume must be quite something more than just a good smell. The right perfume (such as this pure instinct pheromone oil or something similar) completes your look, creating an aura that goes along with your makeup and adding to your sex appeal.
Hope these tips and tricks help you look gorgeous in that red dress!