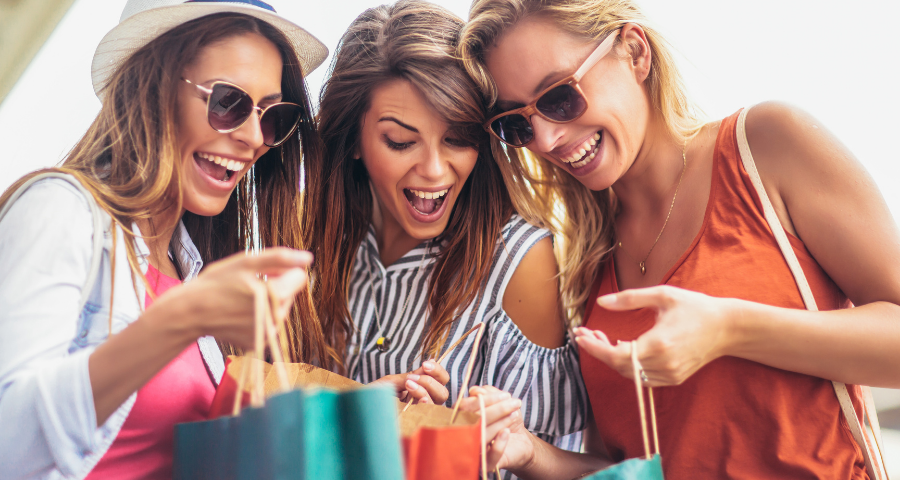 When it comes to clothes shopping, there are numerous ways to get our hands on them. Albeit sometimes after we have already chosen them. I often have my credit card at the ready in anticipation for my latest shopping spree! But don't worry I always calculate my credit card interest using websites like https://www.sofi.com/credit-card-interest-calculator/ so I don't end up in any kind of credit card debt… We don't want a confession of a shopaholic situation! Anyway, this article will look at the different approaches to clothes shopping to decide which method works best for us.
Online
Purchasing clothes online has made clothes shopping easier and cheaper. At the click of a button, you can make your purchase and then deal with the payment via credit card, debit card, or an online payment method. In fact, by choosing to streamline payment processing, online businesses have made the process more secure, cost-effective, and user-friendly. And for added security during e-commerce transactions, consider using a virtual private network. Choose a provider like Mullvad that can help protect your data from cybercriminals. Do some research on the VPN, maybe read the mullvad review (or the one you decide to choose) to see if its features suit your needs.
Online shopping makes it easier to compare prices and designs than having to visit all the different shops to do it and then ending up back at the first one. It is more cost-effective because you can eliminate the travel costs of making it into town or commuting between various outside complexes selling clothes.
The number of websites is increasing and the choice of clothes to buy online has become forever greater. Did you know that you can now design your own clothes? Maybe you can check out these custom face pajamas as an example. A number of online shopping websites allow you to customize clothes to your liking. So rather than travel miles around stores, we can just enter keywords to find the goods that we are looking for, and then find many alternatives in terms of color, size, and fit. We can easily, through social media, inform our friends about what we have bought by sharing an image. This avoids duplication, or if the same outfit is required because of being a bridesmaid, that can be achieved, too.
Mail Order
This represents another way of ordering clothes without having to leave your home. For those who mistrust paying for anything online, it represents an alternative way to purchase, as you can send a cheque in the post if you wish. As with online, you can view the pictures, descriptions, color variations, sizes, and prices of the different clothing options. There will sometimes be mail order brochures dedicated to either male or female clothing, but more often than not, unisex catalogs to cover all, and different age groups from children to those retired and now looking for more comfortable attire to relax in. As we become a cashless society, it might be time, however, to engage with online payment systems and their encrypted security.
A disadvantage of mail order is that some of the catalogs can be large to store or arrive too frequently. They can quickly become out of date, too. They are not good for the environment because they are made from paper, and therefore trees, and so if not recycled properly they end up not exactly helping with our carbon footprint or saving the planet.
High Street
A way that many still like to view clothes is in a high street setting. This allows us to touch and feel the texture, thickness, and quality of the clothing. Also, it allows us the opportunity to try the clothes on in changing rooms. Sometimes the colors that appear on computer screens are not always the color that we receive in real-life. With mail-order particularly it can depend on the quality of the printer used. Online, however, high definition has to have helped depict colors of clothing more realistically. If you know the brand, then you might be familiar with the colors that are likely to be used.
Shopping down the high street is also a social occasion as we take the opportunity to shop, talk with others that we know, and eat. So, that element is missing with online and mail orders. It can save you money, though, not having a meal out to buy when you just want to buy an item of clothing and find yourself still shopping over the lunchtime period.
To balance the expense of shopping out with online or mail order, excluding the meal, it depends on whether the postage paid is greater than the cost of fuel to travel to the venues necessary to successfully find the items of clothing desired.
To conclude, there is a reason why online sales are accelerating and the high street is declining. It is because of the convenience of online shopping when we have busy working lives to lead. We can order goods at any time of the day or night, and with efficient delivery services have them delivered almost as quickly as if we collected them in person. Online there can be a greater selection because space is no premium. Large warehouses can hold more goods than a comparatively small shop space.